One of the best sell model TM958 5.0Ton wheel loader with Weichai or Cummins engine, A/C and Joystick, good stability, high quality, competitive price, very good after sales service
Main Features
This loader With 3100mm wheel base improves the working efficiency to meet the requirement of working in confined space.
The wheel loader install Weichai (WD10G220E21) engine with 2000r/min rated speed and 162kw rated power lessen the rated fuel consumption, Cummins engine for option.
Excellent driving system with patent technology ensure the pay loader working efficiency.
This front end loader with single rocking arm with Z type linkage makes the equipment powerful breakout force.
Z-bar linkage working device featuring high breakout force increases shovel loader working efficiency.
Maintenance-free storage battery of international brand and negative-pole cutting switch are safe and reliable.
The pay loader have unique and novel appearance, independent instrument assemble, driving cab with detachable design to ensure wide operation space, excellent view, comfortable seat.
Multiple optional attachments (such Log Grapple, Grass Grapple. Side dump bucket) meet different requirement of working condition for this front end loader.
Equipped with MP3 and radio, relax and leisure when working.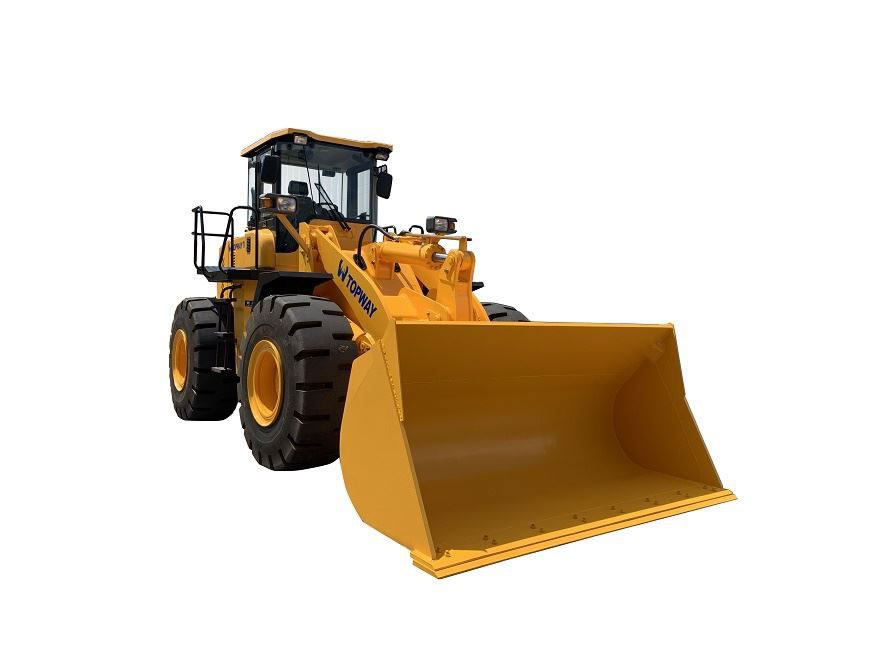 Specifications
| | |
| --- | --- |
| Model | TM958 |
| Operating weight | 16,500 kg |
| Rated load | 5,000 kg |
| Bucket capacity | 3 m³ |
| Engine model | WEICHAI WD10G220E23 |
| Rated engine power | 162KW |
| Rated rotate speed | 2000r/min |
| Maximum torque | ≥745.3N.m |
| Breakout force | 145KN |
| Driving speed | |
| Forward Ⅰ | 0-11.5km/h |
| Forward Ⅱ | 0-38km/h |
| Reverse Ⅰ | 0-16km/h |
| Grade ability | 28° |
| Overall length | 7830mm |
| Overall width | 2870mm |
| Overall height | 3410mm |
| Wheel base | 2900mm |
| Track base | 2260mm |
| Minimum ground clearance | 470mm |
| Maximum dumping height | 3000mm |
| Maximum dumping reach | 1300mm |
| Raise time | ≤6.3s |
| Total | ≤11.5s |
| Tyre type | 23.5-25 |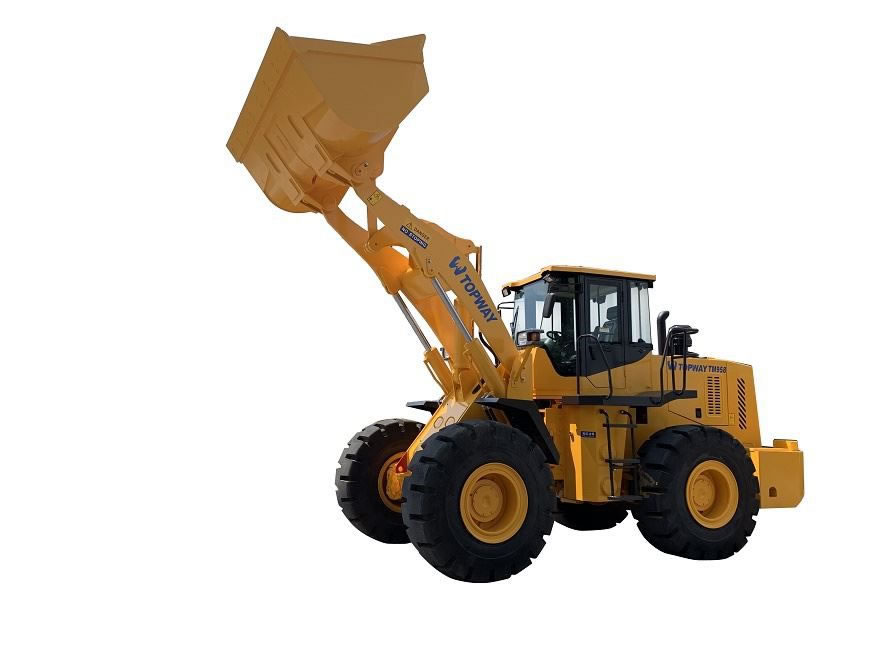 Hot Tags: 950m 5.0 ton wheel loaders, China, suppliers, manufacturers, factory, customized, custom, wholesale, buy, price, cheap, for sale